On May 1st, the Legacy Foundation held a 10-year anniversary open-house; Celebrating 10 Years of Giving. During the past decade, over $20 million has been invested into Cochise and eastern Santa Cruz Counties through Legacy Foundation grants. The work done by the Legacy Foundation builds relationships across Cochise and eastern Santa Cruz Counties with nonprofit organizations, community members, government entities, and local businesses.
Because Celebrating 10-Years of Giving was held in Sierra Vista which is quite a distance for people to travel to from other parts of the county, the Foundation hit the road and took the celebration to Willcox, Benson, Bisbee, and Douglas.
Promoted as Community Conversations, the public in each community was invited to join the Legacy Foundation staff and Board for an evening of food, fun, and conversation. Each gathering offered food catered by a local caterer, raffle prizes, and a gift basket. A presentation about the Legacy Foundation by its CEO, Margaret Hepburn was followed by a series of questions and discussion. In every town a sense of pride was felt from the community members as they talked about what their community has to offer and what would make their community an even better place to live.
Each community was asked to respond to the following questions:
Do you think you live in a healthy community?
In one word, how would you describe your community?
What are the biggest healthcare challenges in your community?
What one thing would have the greatest health impact in your community?
Other thoughts on how the Legacy Foundation might help your community?
The Douglas Conversation was held on May 22nd at space generously provided by Douglas ARC. The food was catered by Blueberry Café. Attendees described Douglas as beautiful, family-oriented, caring, traditional, friendly. Some of their biggest challenges are lack of a hospital, inadequate communication, the need for inter-generational activities, and need for transportation.
On Tuesday, May 23rd, the Legacy Staff and Board traveled to Willcox. Hosted by Willcox Theater and Arts, Inc. and catered by The Bakester's, attendees described Willcox as awesome, collaborative, recognized, hard-working, charitable, historical, helpful, spirited, and student-centered. Some of their biggest challenges are lack of a homeless shelter, senior isolation, need for animal control, and lack of affordable housing.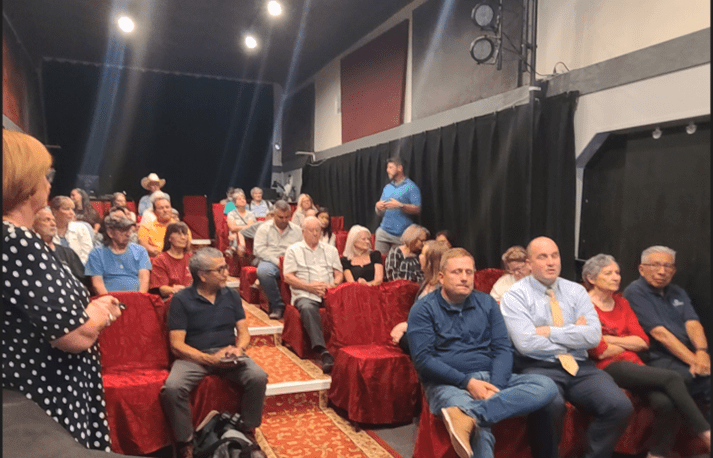 Benson Hospital hosted Benson's Community Conversation on May 30th, with catering by San Pedro Valley Caterers. Attendees described Benson as close-knit, caring, hopeful, and collaborative. Some of their biggest challenges are cost of specialty care and cost of medications, lack of transportation, lack of substance abuse and other support groups, and lack of mentoring civic leaders.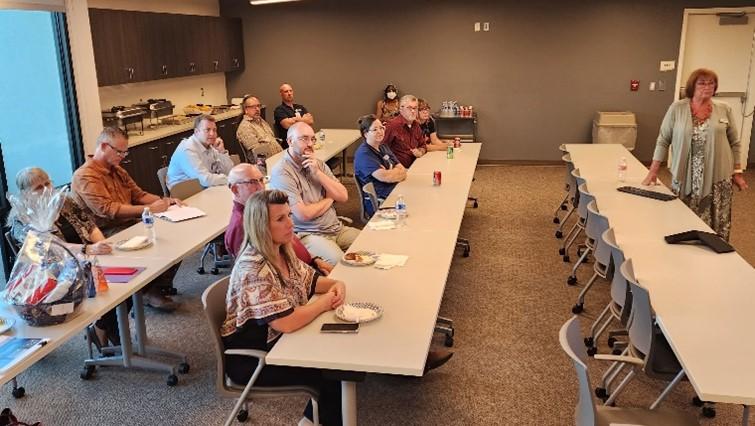 Bisbee's Community Conversation took place on May 31st, generously hosted and catered by the Copper Queen Community Hospital. Bisbee attendees described Bisbee as collaborative, innovative, diverse, vibrant, people-power, entertaining, and optimistic. Some of their biggest challenges are the at-risk population with its barriers and insecurities, senior isolation, the need for age-appropriate mentors, lack of mental health resources for youth, and the need to educate seniors on how to use technology.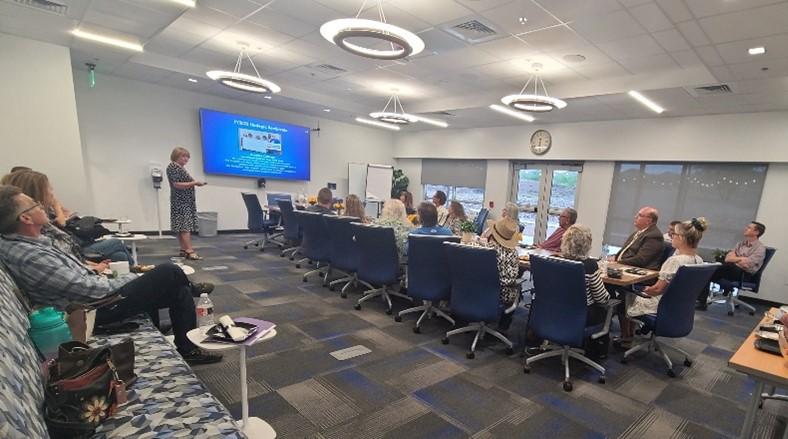 Each community had its own ideas about what one thing would have the greatest health impact, as well as thoughts about how the Legacy Foundation might help the community. The Philanthropy Committee of the Legacy Foundation will review and discuss the comments from all of the Community Conversations and then determine next steps. Future conversations are being discussed in each of the communities.
Cochise County is a richly diverse area with amazing people who care about their communities. The Legacy Foundation Board and staff were honored to be warmly welcomed in each community and look forward to continuing the conversations.